News
---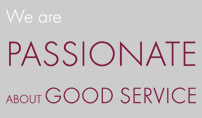 ---
17.4.2013
Právně je to OK - conference on copying of the content in media
A lawyer from our office, Ondřej Preuss, spoke at a conference on copyrighted works and the copying of content in the (Czech) media; his topic was author's rights (copyright) vs. reality. You can read more about the conference and his presentation in
More here...
---
13.12.2012
PF 2013
Dear business friends, Thank you for your confidence and good will in the past year...
More here...
---
4.12.2012
Christmas punch with Rotary club.
Rotary Club Prague International members are serving Christmas punch from Thursday 6 December to Saturday 8 December, this year at shopping centre Novy Smichov.
More here...
---
show all news